Best Dental Implants 2022
Dental implants are an innovative method of replacing missing teeth. However, with so many options available, it can be difficult to know which one is best for you. That is why we created this guide to assist you to know everything you need to know on tooth implants and find best one to youself.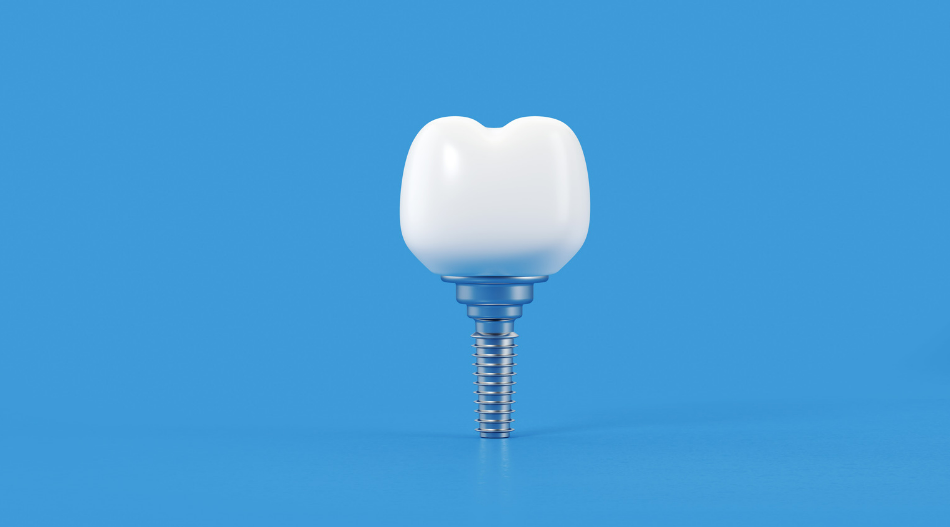 It's no secret that losing your teeth can have an impact on your social life, the way you speak, and even your ability to eat. Because your smile is such an important part of who you are (because it reveals how confident you are in yourself), when something goes wrong with your teeth, your smile may fade, along with any happiness that comes with having healthy teeth and gums.
Dental implants can improve your smile and overall quality of life whether you have one or several missing teeth. Dental implants are exactly that: implants that attach to the jawbone and serve as a foundation for replacement teeth.
Dental implants are titanium posts surgically implanted into the jawbone. Once the post is in place, it will gradually fuse with your bone, forming a strong foundation for a new tooth.
Tooth implants can replace a single tooth or several teeth. Dentures can also be replaced with them.
The dental implant procedure begins with an evaluation and consultation with one of our specialists. We'll evaluate your oral health during this appointment to see if dental implants are a good fit for you. If they aren't, we'll talk about other options like traditional dentures or partial dentures.
Your next step will be an X-ray and CT scan, during which we will take pictures from various angles to create a 3D model of your mouth and jawbone. This allows us to look for any abnormalities that could jeopardize treatment success, such as bone loss or gum disease (periodontal disease). It also allows us to see if there are any existing conditions, such as previous surgeries or broken teeth, that would make it difficult for us to place implants safely into these areas without causing further damage or pain during recovery time later down the road once everything has healed properly from surgery the first time around before proceeding with implant placement after all possible precautions have been taken.
A dental implant is installed in two stages. The first stage involves surgically implanting the device that will serve as your tooth root and anchor. The second stage entails affixing artificial teeth to the implants.
Once that is completed, your dentist will insert the implant into your mouth and secure it with special screws. As a result, an artificial tooth that looks and feels like natural teeth is created.
What Type of Dental Implant Is Right for You
What kind of dental implant should I get? may be a question you have if you want to quickly mend your smile while also wanting it to last. The solution is not that easy. Others may even choose to obtain multiple-piece dentures, while some people prefer getting a single implant.
When you think about getting dental implants, you might start to worry about the things you will lose. But in reality, it's best to consider what you stand to gain, such as a grin that is more attractive and an easier existence. Dental implants could not only help you look better, but they could also hide your missing teeth if you are missing one or more teeth due to an accident or tooth decay.
The use of dental implants has shown to be quite successful in restoring lost teeth. It can be the single option available to you or one of several. What more do you need to know to decide if dental implants are the correct choice for you? Dental implants look and feel completely natural. Explore now.
Full Mouth Dental Implants


Full mouth dental implants are utilized to replace all or most of a patient's teeth in full mouth reconstruction. 
In order to support a crown or bridge, they are made to fuse with the jawbone. Usually, they are inserted following an extraction.
This form of dental implant is the most popular and can be used to replace several lost teeth. They are often made of titanium, an alloy that works extremely well with human tissue. In order to install a prosthetic tooth, the operation entails implanting one or more titanium posts into your jawbone.
A mouth impression will be made by the dentist and sent to a dental lab. Crowns and screw-in posts that closely mimic your natural teeth will then be made in the lab. A "screw-in" dental implant is one where the replacement crowns are fastened into the posts after they have been made.
The ideal alternative for you may be single-tooth dental implants if you simply require one or two teeth to be replaced. Compared to full-mouth implants, they are often smaller and less obvious in the smile.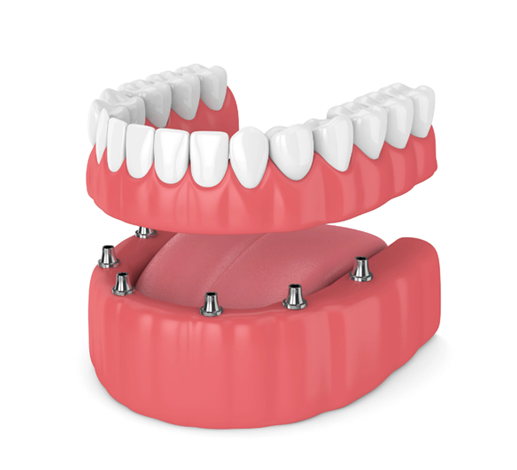 When only one tooth needs to be replaced, dental implants for one tooth are used. They resemble full mouth implants in appearance and functionality but are often smaller in size and less expensive.
To replace the missing tooth, an implant is first inserted into the jawbone. Next, a crown is attached to the implant.
An implant is first inserted into the jawbone, and then a crown is attached to the implant in two separate processes.
Implant implantation procedure may typically be completed in the office with local anaesthetic in about an hour. To access the jawbone below the tooth replacement site, a gum incision is created. In the jawbone, holes are made using a drill and filled with tiny screws (called osseointegrated implants). these screws act as the new tooth's artificial roots, enabling a strong bond between it and the jawbone.
You will return to our office for implant placement surgery, also known as stage 2, after a period of time (the length of time depends on a variety of factors), during which we will fit the crown over your new implant fixture.
This particular dental implant is designed to replace three nearby teeth at once. When one tooth is absent from each quadrant of the mouth, it is frequently used to replace two missing front teeth (the upper left and upper right).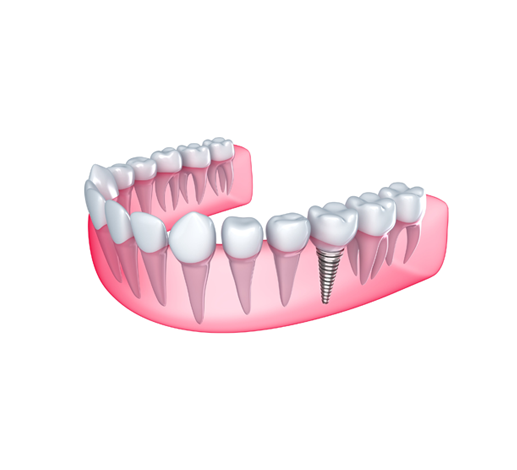 Three neighboring teeth can be replaced with a single implant using 3 on 6 dental implants. Because it uses three attachment posts rather than one, this type of implant offers more stability between the replacement teeth and the native teeth than other implant types.
One post is placed into either side of the jawbone during this treatment, and it is connected to an abutment post that will support a crown or bridge prosthesis (the restoration).
The fact that patients have a wide range of crown options thanks to this technique makes it so well-liked among dentists. Despite the fact that there are various techniques for placing dental implants, such as the 2 on 4 or the 4 on 8, these only allow for the placement of crowns on one or two teeth. With 3 on 6, you have a number of alternatives when it comes to choosing an aesthetic appearance that matches your smile and personality because you can choose up to six distinct teeth for your crowns.
The fact that 3 on 6 makes implant placement easier and more effective than alternative techniques is another factor contributing to its popularity among dentists. For the insertion of each tooth implant in a 2 on 4 or 4 on 8 procedure, the surgeon must make several incisions into the jawbone. But with the 3 on 6, doctors just require one entry point into the jawbone and may insert all three implants through just one incision. Both the patient and the doctor benefit from this.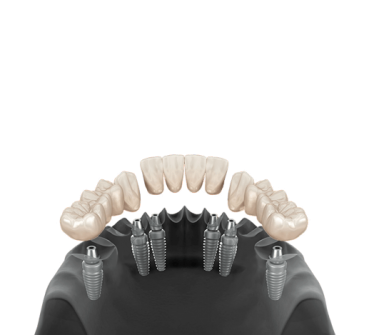 Mini dental implants are the best option for people with small jaws or mouths (such as children). Mini dental implants are the best option for patients whose jawbone is too thin for traditional implants. These implants offer a more realistic-looking smile when speaking or grinning because they are smaller than normal implants.
The most common kind of dental implant is made of titanium and inserted in the jawbone. To install the implant, which has a screw that will connect it to your natural tooth, a small hole must be drilled into the jawbone. This kind of implant can act as an anchor for a crown or bridge that mimics the appearance and feel of your natural teeth.
Mini dental implants are another option, and they are often utilized when there is not enough room in the mouth for regular implants. These implants are inserted without screws or attachments directly into the jawbone. They can act as anchors for bridges and crowns that mimic real teeth in appearance.
Implant dentistry is the best option for you if you want a high-quality, natural-looking replacement tooth. You may replace lost teeth without sacrificing your look thanks to the developments in dental implants and the cosmetic options offered to patients.
You should first consider the advice and viewpoints of your oral health professional regarding various implants. You must also choose between a conventional dental implant and an aesthetic dental implant depending on your medical history. The implications of each implant type should be discussed with your dentist, since their variations may have an impact on the length of the procedure and the type of post-operative care you may require.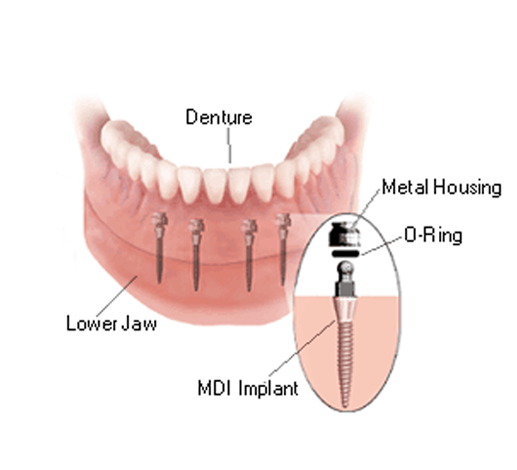 Should You Get a Denture or An Implant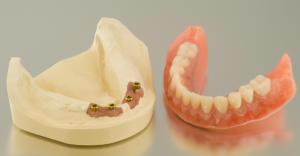 A lost tooth is rarely a humorous thing for most people. Losing teeth can affect more than just how you smile; it can also affect your general health and wellbeing. But replacing missing teeth doesn't have to be a difficult process now that there are two effective options: dentures and dental implants. Find out which choice is best for you by reading on.
For those who are losing their teeth, dentures are becoming more and more common. Additionally popular are dental implants, but who should you pick? You might need to make a decision on this, so I want to make sure you are well-informed before you do.
Dental implants and dentures are two options for tooth replacement. Implants cannot be removed, although dentures may.
A prosthesis that replaces natural teeth are dentures. They can be taken off when not in use and are built specifically for each patient. Acrylic resin and porcelain, which mimic the appearance of real teeth but lack their strength and durability, are the materials used to make dentures. Dentures cannot support themselves over time like natural teeth can because they lack roots. The denture could become loose and move about in your mouth if it sustains any damage.
Dental implants are tiny, screw-like prosthetics that are inserted into the jawbone beneath the gum line. Since the implant serves as the tooth's artificial root, you can eat without fearing that your denture will break. Best dental implants enhance speech articulation and lessen friction caused by food chewing on your denture surface area, which also helps you speak more confidently. Dental implants must be surgically implanted beneath the gum line, but once done, they are permanent.
Many people are either unable to afford dentures or do not choose to obtain them. They choose dental implants as a substitute. While both solutions are viable and each has a unique set of advantages and disadvantages, there is one factor that distinguishes implants from dentures: durability.
Since dentures are typically created to order to fit your mouth properly and will be the same color as your other teeth, they might be a great alternative for replacing missing teeth. However, because they are not fixed into the jawbone like a dental implant would be, they are not as strong as dental implants. This implies that if you clench or grind your teeth (or if there is an accident), a denture could be entirely broken off or knocked out of position, leaving you with no teeth at all.
However, because dental implants are anchored into the jawbone, no matter what activity you engage in or how much pressure is placed on them while chewing or biting hard foods like steak or nuts, they won't ever fall out of place (which happens quite often).
Dentures and dental implants are two options, but selecting one is not simple. Both have advantages, but they also have disadvantages.
Titanium is often used to make dental implants. Because titanium has a high strength to weight ratio, it can sustain forces without suffering damage. It is also capable of forming a strong link with human tissue, making it perfect for use in dental implants.
Acrylic or metal alloys like stainless steel or chromium cobalt are typically used to make dentures. These materials may not be as strong or effective at bonding with human tissue as titanium because they have different characteristics.
Where teeth once were, dental implants are titanium screws that are implanted into the jawbone. They support dentures, bridges, or crowns that are affixed to them. Best dental implants are resistant to decay and many oral disorders include gum disease (periodontal disease) and tooth decay, and they can survive for decades without any maintenance (caries).
Dentures and dental implants both replace lost teeth, which is their common function. While both are used to support fake teeth, they are different in terms of appearance and comfort. Dentures can be less comfortable than dental implants, which have a more realistic appearance.
When you select best dental implants, your smile won't be affected because they are made to resemble your natural teeth. They cost more than dentures, though, and the recovery time is longer. Dentures provide more customization choices than dental implants and can be made to fit your mouth in a variety of shapes and sizes.